Get radio à la carte with Adblock Radio
I choose what I want to hear
Music only
Music only, no ads, no chit chat
Everything but ads
Music and talk, but no ads
No filter
Radio as it is heard normally, with commercials
I replace unwanted content
Silence
Simply turn the volume down during ads
Channel-hops, then hops back
Replace ads by sound from another station
Channel-hops, then stay there
Skip commercials by hopping to another station
Compatible with mainstream radios
France
Radio Nova – BFM Business – RMC – RTL – Europe 1 – RTL2 – France Info – France Inter – Virgin Radio – Skyrock – France Musique – NRJ – Fun Radio – FIP – Nostalgie – Rire et Chansons – Chérie FM – Djam Radio – Radio Meuh – RFM – TSF Jazz – Radio Classique – RTU – ...
Belgium (testing phase)
Bel RTL – La Première – MNM – Radio 1
Germany (testing phase)
Big FM – Jam FM – Klassik Radio – RTL Radio – Radio 7 – TechnoBase.FM
Switzerland (testing phase)
RTS Couleur 3 – RTS La Première – Spoon Radio
Italy (testing phase)
Radio 24 – Radio Capital – Rai Radio 1 – Rai Radio 2 – Rai Radio 3
Spain (testing phase)
Cadena 100 – Cadena SER – RAC1 – Rock FM
United Kingdom (testing phase)
Absolute Radio – BBC Radio 1 – BBC Radio 2 – BBC Radio 3 – Kane FM – Kiss FM
Your favorite station is missing? Tell us at contact [at] adblockradio.com!
Disclaimer: the radios names above are trademarks that belong to their respective owners and are reproduced here with the sole aim to describe the features of this service.
Adblock Radio is made for all radio lovers
For those who listen to it
Adblock Radio gives an access to radio shows and music with the annoying commercials. What a relief !
For the streams that are not yet subject to a partnership with radio companies, Adblock Radio leverages recent artificial intelligence techniques to automatically distinguish music, talk and commercials.
The algorithm is collaboratively trained. Each listener can signal imprecisions on the go, improving his/her future experience and that of other users.
For those behind the mic
Listeners have many options to get news, to relax and to listen to music. Ads are often unbearable and disgust many of them everyday. With a viable subscription package, Adblock Radio is a solution to keep those people tuned to your station, and to bring new listeners to the party. Adblock Radio does not want to create new radio stations, but rather focuses on the growth of the broadcast radio market, built on the expertise and the brand identity of currently established actors.
Are you a radio professional interested in this project? Read our manifesto, watch the pitch and contact us at contact (@) adblockradio.com.
So, ready to take off?
Rediscover now how good the radio is when ads are gone.
Seize the opportunity of the testing phase, all Adblock Radio features are available for free!
Listen to the radio now
In the future, we will enable you to directly support radios.
Private radios companies need revenue to create outstanding content.
Therefore, we will invite you to contribute to Adblock Radio, for a few euros a month.
Your participation will be split between the radios that matter to you.
You will then be proud to support your favorite radios!
They love Adblock Radio
What could be done by hand, done automatically, just accomodating. A must-have!
If, like me, you don't listen to the radio anymore because ads three times an hour is just too much, then you'll enjoy this service.
Thank you for tinkering to bring this wonderful digital world back to its original purity, without ads.
The project's founder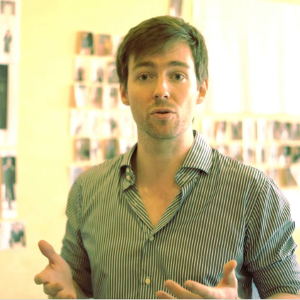 Alexandre Storelli
Physicist and entrepreneur
During my physics PhD studies in École Polytechnique (Paris, France), I analysed experimental data using innovative numerical techniques. After graduation, as a radio listener, I decided to put those skills to good use by bringing about major change in the radio sector. I work hard to enable people to opt-out from ads in their lives.