Get radio à la carte with Adblock Radio
I choose what I want to hear
Music only
Music only, no ads, no chit chat
Everything but ads
Music and talk, but no ads
No filter
Radio as it is heard normally, with commercials
I replace unwanted content
Silence
Simply turn the volume down during ads
Channel-hops, then hops back
Replace ads by sound from another station
Channel-hops, then stay there
Skip commercials by hopping to another station
Compatible with mainstream radios
France
Radio Nova – BFM Business – RMC – RTL – Europe 1 – RTL2 – France Info – France Inter – Virgin Radio – France Musique – NRJ – Fun Radio – FIP – Nostalgie – Rire et Chansons – Chérie FM – Djam Radio – Radio Meuh – RFM – TSF Jazz – Radio Classique – RTU – ...
Belgium (testing phase)
Bel RTL – La Première – MNM – Radio 1
Germany (testing phase)
Big FM – Jam FM – Klassik Radio – RTL Radio – Radio 7 – TechnoBase.FM
Switzerland (testing phase)
RTS Couleur 3 – RTS La Première – Spoon Radio
Italy (testing phase)
Radio 24 – Radio Capital – Rai Radio 1 – Rai Radio 2 – Rai Radio 3
Spain (testing phase)
Cadena 100 – Cadena SER – RAC1 – Rock FM
United Kingdom (testing phase)
Absolute Radio – BBC Radio 1 – BBC Radio 2 – BBC Radio 3 – Kane FM – Kiss FM
Your favorite station is missing? Please go to this page and make your suggestions!
Disclaimer: the radios names above are trademarks that belong to their respective owners and are reproduced here with the sole aim to describe the features of this service.
Adblock Radio, a community for a better radio experience
Listeners flag ads for the benefit of the community
To maintain its performance level, the algorithm behind Adblock Radio needs to learn to detect new ads as soon as they are broadcast.
For this reason, you are invited to signal imprecisions on the go. This improves the listening experience of the whole community!
You can also suggest Adblock Radio to add new radios. Head to this page and follow instructions. You will be invited to join efforts to process the misprediction flags from other listeners.
The algorithm to detect ads is ready to be integrated by third parties
Adblock Radio is available as a website, but this is not how radio is listened to in general. Adblock Radio wants to build an ecosystem.
The detection software will soon be published so that developers will be able to integrate it in mass market products: smartphone apps, wifi radios, car entertainment systems, etc.
Publication will take place on Github.
Adblock Radio is open source friendly
We have published some parts of our code on Github. Most noteworthy modules:
Be patient, there will be more in the future!
They love Adblock Radio
What could be done by hand, done automatically, just accomodating. A must-have!
If, like me, you don't listen to the radio anymore because ads three times an hour is just too much, then you'll enjoy this service.
Thank you for tinkering to bring this wonderful digital world back to its original purity, without ads.
The project's founder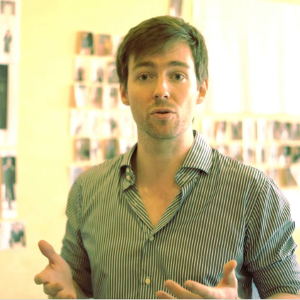 Alexandre Storelli
Physicist and entrepreneur
During my physics PhD studies in École Polytechnique (Paris, France), I analysed experimental data using innovative numerical techniques. After graduation, as a radio listener, I decided to put those skills to good use by bringing about major change in the radio sector. I work hard to enable people to opt-out from ads in their lives.